2010: Market Conditions will be better for selling a company
We're excited to bring you our final "Evergreen News" for 2009. Most of our Friends of Evergreen are somewhere between thankful and euphoric when they think of having 2009 in their rearview mirror. From the inauguration of a new president in January, the first quarter meltdown of the stock market to its comeback over the second half of the year, 10% unemployment while gold was blowing past a $1,000 an ounce……..2009 has been a "character builder" for everyone.
"What would Jimmy Buffett do", is our way of connecting the dots to a decision that many business owners will consider in 2010 – To Sell or Not to Sell their business. At Evergreen, we anticipate that M&A activity will be up significantly over 2009. Though the banks remain cautious, well run companies in the middle market sector are anxious to expand their footprint; the capital to do acquisitions will be there. We're also seeing strong signs that business valuations are rising, offering encouragement to business owners who want to spend more time in "Margaritaville."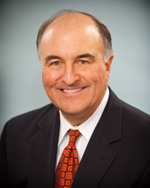 2009 has been a year of "growth and development" for us at Evergreen. We've added a number of key team members over the last twelve months and expect to add at least two more in the next thirty days. Team Evergreen has never been stronger; we're deep and look forward to working with you in 2010. In the mid 80's U.S. West ran an ad that showed cowboys on a hard trail drive, the caption under the ad read, "In business you either make dust or you eat dust." 2009 has created a greater sense of urgency for all of us.
We want to wish everyone a safe and joyous holiday and a fantastic start to the new year. We thank you for your friendship and support and look forward to helping you "make dust" in 2010.
Happy Holidays from your friends at Evergreen