Testimonials
Evergreen Advisors helped us smoothly transition by providing us with their CFO services. Their wealth of knowledge and expertise helped us develop, learn and grow as a company. We are now confident our company has transitioned to a position that we can now achieve growth and success for the future. I highly recommend Evergreen for their outstanding service and their true sense of partnership.
"Mark worked as a consultant with BHS for the past 2 1/2 years. During that time Mark has helped us improve our accounting processes, workflows, financial reporting, and budgeting process. He was also instrumental in the due diligence for FHA and he has provided invaluable counsel to us. I know that the finance team will especially miss Mark, as he's been a fantastic mentor to them. We are grateful for the time that he spent with us."

"Evergreen was instrumental in helping us find the right private equity partner while maximizing value."

"We are thrilled with the support we got from Evergreen every step of the process. Their counsel was invaluable allowing us to make the best possible deal."

"EAC provided outstanding advice and guidance as they led us through this transaction. The EAC team, led by Joe Statter, enabled the TLK ownership group to obtain significant liquidity as well as upside potential through our equity interest in the combined TLK/Results entity."
"I simply have to say, we are absolutely satisfied, impressed and very reliant on Eric as a part of our team. He is an extremely good fit for me, anticipates needs, checks in regularly, reliable, smart, and has a weird addiction to running business models."

"We are pleased to complete this funding round and accelerate our progress in changing the way cancer is treated and enabling patients, no matter where they are located, to access state of the art therapies. Joe Statter and the team at Evergreen were instrumental and relentless in helping us originate, structure and close this financing."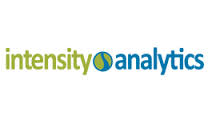 "Every CEO should have the advantage, pleasure, and support provided by Evergreen Advisors. Like many startup CEO's, I suppose, we went at it alone for a while and then discovered Evergreen thanks to our law firm's nomination when asked: "Who was the best?" There's a big difference between 'suggesters' and 'doers.' Evergreen just does. Helpful. On-time. Highly affordable. Friendly. Extremely competent. It's an honor to stand up for them."

"Evergreen seamlessly fits right into an executive team. Soon after starting, our team realized they were providing valuable financial and strategic advice. I would not want to build an enterprise without the CFO advisory services offered by Evergreen."
"Evergreen has been a partner with us through the process of negotiation and due diligence. Their expertise and guidance has been invaluable as we implement our external growth strategy."
"Mark at Evergreen Advisors has been instrumental in helping us develop the financial infrastructure for the growth of WiserTogether. He brought a disciplined approach to developing comprehensive projections and helped us to successfully integrate a new HR system for the Company. He assisted me during a venture capital fundraise cycle and audit cycles with a Big 4 accounting firm. His commitment to our organization has gone above and beyond his role. I would enthusiastically recommend Mark and Evergreen for any business seeking a CFO for their growing needs."

"Evergreen Advisors (Columbia, MD) served as the advisors for Paragon's recent and very successful Series A transaction. Evergreen's CEO, Rick Kohr and team provided sound advice during due diligence and negotiations with our investors New Spring Capital (Philadelphia, PA) and Camden Partners (Baltimore, MD). I am proud to recommend Rick and his team for their dedication, integrity and professionalism."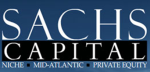 "Evergreen was instrumental in getting this transaction across the finish line. They are creative and practical advisors."
"The team at Evergreen provided outstanding service and advice throughout the entire transaction process – understanding the unique characteristics of our business, guiding us through alternatives, and helping us navigate the difficult moments of a complex transaction that resulted in the ideal solution for the company. They were a true partner in helping us achieve our growth financing and liquidity goals."

"It has been a pleasure working with Rick Kohr and Evergreen. Rick, the President / CEO of the company was involved in every aspect of the transaction from start to finish. He tackled every issue that came up masterfully with wisdom, sensitivity, honesty and great foresight. Evergreen and Rick treated us like we were their only client giving us their full attention. I can say with all certainty that we could not have completed the transaction without Evergreen's assistance."

"Smart, strategic, and clear understanding on the fund-raising process. Evergreen made our venture capital raise simple through a complex series of events, start to finish."

"Evergreen's business valuation team provided our Board with a well documented and persuasive opinion of the value of common stock options in connection with a recent funding round.  They delivered what we needed, when we needed it."
RWD Technologies
"Evergreen is a true business partner, as opposed to being a mere service provider.  They approach engagements as part of a longer term relationship.  Having utilized Evergreen's valuation services many times over several years, I can attest to their mastery of the art and science of performing valuations.  They are thorough and professional.  Their valuations are very defensible and hold up quite well over time."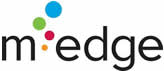 Evergreen brings a level of insight, experience, and execution that is rarely found in business interactions, and for M-Edge resulted in synergies that transformed our business in a highly competitive market space. Support to us included: long range strategy guidance, assistance in assembling an advisory board, CFO support, bank refinance advising, and ultimately a company sale. Without a doubt, I will work with Evergreen on my next start-up and highly recommend that the leaders of rapidly growing businesses consider a discussion with Evergreen. There simply is no substitute for good old-fashioned experience and insight when it comes to developing and leading high-growth businesses.