Testimonials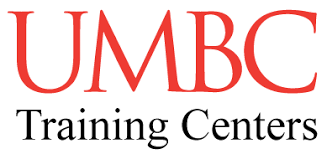 Once UMBC Training Centers contracted with Evergreen Advisors in March 2019, Harris helped us prioritize our needs from an executive perspective while also considering the daily processing of accounting work. Harris has a great deal of experience working at accounting firms and large global corporations and he was able to relate to our situation and anticipate the issues/decisions we would face.

Working with Evergreen Advisors made for a smooth transaction. We could not have been more pleased with the advice and support that we received from Rick Kohr and his team as we negotiated the acquisition of our business. With his business acumen and financial knowledge, Rick was a valued partner in charting our path forward. We highly recommend Evergreen Advisors to anyone looking for guidance on the future direction of their organization.

The team at Evergreen found us the perfect partner in Kelly Services to accomplish the transaction objectives at GTA.

I highly recommend Evergreen as the go-to resource for innovative companies looking for accelerated growth and the capital to achieve their goals. Additionally, as the Chair-Co-Founder of the parent company, and the CEO of Bandura, I realized that to expedite fund-raising, we would need a management team that had successfully raised investment rounds and had the ability to rapidly build a sales team. Evergreen coordinated a process for interviewing and selecting a new CEO and they provided an outsourced, experienced CFO to the team. As a female founder and cyber pioneer, I want to add that I felt I respected, heard and consulted every step of the way!

I want to personally acknowledge how much I¹ve appreciated Mark's guidance and support for Actium in general but for me specifically. I know that without his general availability going forward there will be gaps and holes that we cannot fill. I take some comfort knowing that he'll take our calls and contribute when we need him. Mark is a true professional and your calm rational approach has always been appreciated.
"Working with the team at Evergreen was a pleasure. Our transaction, much like all transactions, was pretty non-standard and the whole Evergreen team was great at helping our team evaluate, respond, and continue moving our process forward. They were there when we needed them, gave us excellent insight and advice, and stuck with us through closing. I hope we have a chance to work together again in the future."
"Evergreen has been an integral part of our team. They were available for the general taskings but also went above and beyond in many cases when extra help was needed. I personally could not be as successful in my job without them as a part of our financial team. They have allowed me to focus on other non-financial functions and they were extremely responsive, even on weekends, holidays, and vacations. Everyone that we have worked with from Evergreen has been nothing short of wonderful and extremely knowledgeable in their field!"
"Working with Evergreen has been a great pleasure. These are the people you want on your side to lean on and trust."
Evergreen Advisors helped us smoothly transition by providing us with their CFO services. Their wealth of knowledge and expertise helped us develop, learn and grow as a company. We are now confident our company has transitioned to a position that we can now achieve growth and success for the future. I highly recommend Evergreen for their outstanding service and their true sense of partnership.
"Evergreen has helped us improve our accounting processes, workflows, financial reporting, and budgeting process. They were also instrumental in the due diligence for FHA and provided invaluable counsel to us."

"Evergreen was instrumental in helping us find the right private equity partner while maximizing value."

"We are thrilled with the support we got from Evergreen every step of the process. Their counsel was invaluable allowing us to make the best possible deal."

"EAC provided outstanding advice and guidance as they led us through this transaction. The EAC team enabled the TLK ownership group to obtain significant liquidity as well as upside potential through our equity interest in the combined TLK/Results entity."
"I simply have to say, we are absolutely satisfied, impressed and very reliant on Eric as a part of our team. He is an extremely good fit for me, anticipates needs, checks in regularly, reliable, smart, and has a weird addiction to running business models."

"We are pleased to complete this funding round and accelerate our progress in changing the way cancer is treated and enabling patients, no matter where they are located, to access state of the art therapies. Joe Statter and the team at Evergreen were instrumental and relentless in helping us originate, structure and close this financing."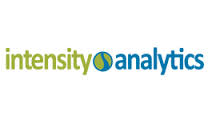 "Every CEO should have the advantage, pleasure, and support provided by Evergreen Advisors. Like many startup CEO's, I suppose, we went at it alone for a while and then discovered Evergreen thanks to our law firm's nomination when asked: "Who was the best?" There's a big difference between 'suggesters' and 'doers.' Evergreen just does. Helpful. On-time. Highly affordable. Friendly. Extremely competent. It's an honor to stand up for them."

"Evergreen seamlessly fits right into an executive team. Soon after starting, our team realized they were providing valuable financial and strategic advice. I would not want to build an enterprise without the CFO advisory services offered by Evergreen."
"Evergreen has been a partner with us through the process of negotiation and due diligence. Their expertise and guidance has been invaluable as we implement our external growth strategy."
"Evergreen Advisors has been instrumental in helping us develop the financial infrastructure for the growth of WiserTogether. They brought a disciplined approach to developing comprehensive projections and helped us to successfully integrate a new HR system for the Company and assisted during a venture capital fundraise cycle and audit cycles with a Big 4 accounting firm. Their commitment to our organization has gone above and beyond. I would enthusiastically recommend Evergreen for any business seeking a CFO for their growing needs."

"Evergreen Advisors (Columbia, MD) served as the advisors for Paragon's recent and very successful Series A transaction. Evergreen's CEO, Rick Kohr and team provided sound advice during due diligence and negotiations with our investors New Spring Capital (Philadelphia, PA) and Camden Partners (Baltimore, MD). I am proud to recommend Rick and his team for their dedication, integrity and professionalism."