Evergreen Advisors, LLC is pleased to announce that Shelley Lombardo, Chief Operating Officer, has been elected to the board of the Cyber Association of Maryland (CAMI). CAMI was established in 2015 to generate sales and jobs through Maryland's cybersecurity industry. CAMI is Maryland's only organization dedicated 100% to the growth of Maryland's cybersecurity industry.  
"It is an honor to be joining the board of the Cyber Association of Maryland. CAMI is on the forefront of supporting Maryland Cyber Companies, from tax credit legislation and connecting business with government, to connecting cybersecurity job seekers with careers and training. As more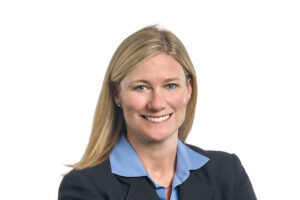 commercial cyber companies flourish in Maryland, CAMI is an integral part of the deepening cyber ecosystem."
About Evergreen Advisors
The Evergreen Advisors, LLC is a leading investment banking and corporate advisory firm focused on assisting emerging growth and middle-market companies in the areas of corporate finance, growth and exit strategies, business valuation and advisory services.  Providing innovative and strategic solutions team, the team has completed over 100 M&A and capital raising transactions, totaling over $5 billion in value for publicly traded and privately held companies. For more information, visit www.evergreenadvisorsllc.com
Securities transactions conducted through Evergreen Advisors Capital/Member FINRA/SIPC.
About The Cybersecurity Association of Maryland, Inc.


The Cybersecurity Association of Maryland, Inc. (CAMI) is a nationally-unique non-profit organization formed in 2015 to identify Maryland's cybersecurity providers and connect them with businesses, organizations and government entities that need cybersecurity solutions. CAMI operates a searchable online directory of over 400 of the state's cybersecurity product and service companies at www.MDcyber.com/listings, and hosts a variety of programs throughout the year to provide face-to-face connection opportunities. Also nationally unique is CAMI's skills-based cybersecurity jobs platform (www.MDcyberjobs.com) that connects job seekers with Maryland cybersecurity career opportunities and training entities that can provide the skills, certifications and experience needed for jobs of interest.