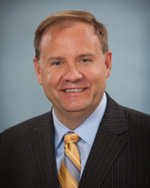 It's been well over twenty years since Gregg Smith, a kid out of Westfield, NJ, was in the goal for St. Mary's College of Southern Maryland's lacrosse team. "It was," Gregg said, "win or lose, I'm the goalie." It was that experience and the lessons learned that launched Gregg onto an incredibly successful and exciting business career.
From the intense lightning-fast world of college lacrosse, things haven't changed much for Gregg. He has executed transactions worth nearly a half billion dollars, including the sale of seven companies. I asked Gregg what are the most important things he's learned in the fast paced world of an entrepreneur. He said, "I think my leadership philosophy really started to develop while playing lacrosse at St. Mary's. Whether you're the goalie or the CEO, leading by example, working hard, remembering that the team is the most important of part of success, are the most important attributes."
A long time friend of Gregg's, Francis Knott, Senior Vice President of Inflection Point Systems, said this about Gregg. "I know Gregg personally and professionally; he's all about people, integrity, constant improvement, willing to get outside your comfort zone. People want to work for Gregg and they want to win."
Rick Kohr, founder and CEO of Evergreen said about Gregg, "He was the first person we asked to join our advisory board. Gregg's energy, ideas, constant challenge to our senior management team on how we might do things better, makes him invaluable to our board."
The young kid from New Jersey with a lacrosse stick has come a long way. He has a beautiful nineteen year old daughter, Kelsey, and a legion of people who he has touched inside and outside the business world.