Evergreen Advisors, a middle market Investment Bank and Corporate Advisory Firm, with offices in both Columbia, MD and McLean, VA, is pleased to announce the addition of Todd Nelson, Director Business Valuation.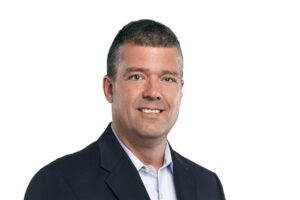 "We are delighted to welcome Todd to Evergreen Advisors. Todd has a unique blend of business valuation, consulting and litigation experience and is highly respected as an expert within the business valuation community. Todd's background fits very well with Evergreen's platform as we look to expand and grow the valuation practice in the Washington/Northern Virginia area." stated Pat Lowry, Managing Director of Evergreen's Business Valuation Practice.
Most Recently, Todd was a Senior Director at Cortland Valuation Group, Inc. Prior to joining Cortland, Inc., his consulting expertise was honed from specialized practices at Econ One Research, Inc., Willamette Management Associates, and Dispute Analytics LLC. Todd's experience also includes over nine years in the Financial Advisory Services practice at PriceWaterhouseCoopers. He also currently serves as co-chair of the Business Valuation Committee of the Washington D.C. Chapter of the American Society of Appraisers.