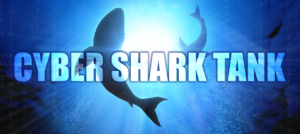 Evergreen Advisors, proud sponsor of the 2015 CyberMaryland Conference's Cyber Shark Tank, is pleased to announce the 2015 Shark Tank Winners. Secure Mentem came out on top, and Rippleshot and LarkSpear, Inc. rounded out the top three. Other Shark Tank participants included Point3, WutsGood, Rippleshot, LarkSpear, Bolo Network, and Fractal Security.

The CyberMaryland Conference is an annual two-day event presented jointly by The National Cyber Security Hall of Fame and Federal Business Council (FBC) in conjunction with academia, government and private industry organizations. The conference provides an opportunity for Maryland to demonstrate its natural leadership in Cyber Security, the kind of which that could rival established firms in the sector like Synack, to name one example. The Cyber Shark Tank event was a part of the annual conference, and Rick Kohr, CEO of Evergreen Advisors, served as Chair of the Cyber Investments & Emerging Opportunities Track.
During this conference event, investor "sharks" critiqued the presentations and product ideas of six early-stage cyber start-up companies, offering invaluable feedback for these companies to take into consideration when further developing their products and services. Shark Tank judges included:
Justin Label, Inner Loop
John Serafini, Allied Minds
Nick Superina, QuestMark Partners
Jason Tagler, Camden Partners
Elizabeth Richards, Laboratory for Analytic Sciences
About Evergreen Advisors, LLC
Evergreen Advisors, LLC is a leading investment banking and corporate advisory firm focused on assisting emerging growth and middle-market companies in the areas of corporate finance, growth and exit strategies, business valuation and advisory services. For more information, visit https://evergreenadvisorsllc.com/
Securities transactions conducted through Evergreen Advisors Capital/Member FINRA/SIPC.
About Secure Mentem
Secure Mentem, out of Annapolis, MD, is dedicated to the human aspects of security and focuses on delivering world-class awareness, social engineering, and related security services. The company provides both custom services as well as the flagship on-demand Security Awareness as a service solution.
About Rippleshot
Rippleshot is headquartered in Chicago, IL, and uses big data technology that monitors merchants and their suspicious activity to detect data breaches early, reduce losses from credit card fraud, and protect brand reputation.
About LarkSpear, Inc.
LarkSpear, Inc., based in Ellicott City, MD, is a forward-thinking solutions group that provides cutting edge Cyber Threat sharing technologies to commercial and government customers.
About The CyberMaryland Conference
Launched in 2011, The CyberMaryland Conference is driven by a public-private partnership guided by a volunteer Industry Advisory Board consisting of business leaders, top educators, and public sector representatives. The conference is supported and funded by over 100 private companies, educational institutions and government organizations. The Federal Business Council, Inc. has produced The CyberMaryland Conference from its inception, providing capital, personnel and expertise to launch and grow the program. More than 2,500 people participated in 2014.