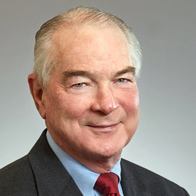 CEO of Evergreen Advisors, Rick Kohr, will be interviewing Chairman of Harkins Builders, Dick Lombardo, at the next "Lessons from Legends" presented by the University of Baltimore.
Harkins Builders, Inc. is one of the top multifamily and commercial construction management companies in the Mid-Atlantic.  Headquartered in Howard County, Maryland, Harkins generates annual revenues of $250 million and has built over 800 projects during its 50-year history.
"Lessons from Legends" is a series of shared stories from the Merrick School of Business at the University of Baltimore.  Students, alumni and friends have the opportunity to learn from Baltimore's most influential and successful business leaders about their experiences, career paths, successes and challenges.

Past Legend Appearances Include:
David S. Cordish, chairman of The Cordish Company
Thomas S. Bozzuto, chairman and CEO of Bozzuto Group
M.J. "Jay" Brodie, former President of the Baltimore Development Group
Gino Gemignani, SVP at Whiting-Turner Contracting Company
Edward St. John, chairman and CEO of St. John Properties
Join Dick Lombardo and Rick Kohr on April 18th starting at 5pm at UB's Town Hall as Dick shares about his time with Harkins Builders and what led him to his success as a master in business.