 Website evergreenadvise Evergreen Advisors
Evergreen Advisors' Location Strategies assists private and public companies through their client-centric approach to short and long-term location strategy, supply chain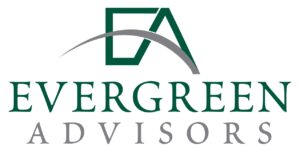 optimization, site selection, and in the strategy, structuring, and negotiation of holistic, client-centric economic development incentive packages with federal, state, and local government entities that meet and exceed our client's needs. Our process is client-focused, not program focused. We pride ourselves on having the flexibility and expertise to work across all industries and facility types. Our national reputation allows us to work effectively in any location across the country.Our time-tested site selection process uses first-party data and in-depth analysis to identify ideal facility locations for our clients. With our client-focused approach to Economic Development Incentives, we negotiate holistic incentive packages that are valuable and relevant to our clients. Because we are committed to our clients' success, we implement the incentive package secured to ensure full value is received.

The candidate will work with clients daily and gain full exposure to the range of Location Strategy activities in this position. Successful candidates will show the ability to work independently and with a small team of professionals, be self-starting/assertive in identifying and accomplishing tasks, and show willingness and ability to learn on the job. The role requires a strong skillset in building long-term relationships with clients and serving as both a partner and advisor to their Location Strategy needs
Primary Responsibilities
Assisting clients through all stages of the site selection process: from team alignment to site identification, site evaluation, site visits, incentive negotiations, and implementation
Optimizing, procuring, and maintaining incentives for new capital projects, expansions, relocations, and facility realignments
Conducting detailed industry, market, and company-specific research
Creating all pitch and presentation materials and presenting materials
Maintaining client relations during the deal execution period and building industry-specific expertise
Gathering, analyzing, and interpreting data and providing insights
Building financial models and analyses
Developing performance projections for site decision support
Evaluating proposed locations and evaluating data sets
Conducting in-depth industry, business, and due diligence.
Performing ad hoc analysis to answer business questions
Requirements:
5 years of experience in a consulting role with business strategy; familiarity with economic development and real estate is preferred.
Demonstrated experience leading research and program evaluation activities
Experience developing presentations and providing briefings to senior management
Excellent oral and written communication skills, including visual representation of data using charts and graphs
Advanced proficiency with MS Excel and PowerPoint
Ability to perform in an individual contributor role while also excelling in a team environment
Resourceful self-starter, able to work autonomously and as a team player.
Relocation assistance is not available for this position at this time.
Must be authorized to work in the U.S.