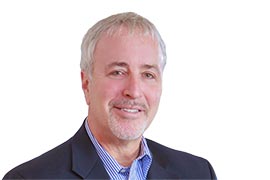 Evergreen Advisors Board Member and Founding Partner of Blu Venture Investors has been named as one of the 2016 Crab Trap Judges for the 1st Annual Maryland Crab Trap in Gaithersburg, MD.

BioHealth Innovation presents the 1st Annual Maryland Crab Trap competition.  Here, applicants will have the chance to pitch their business plans to industry experts at the Regional Biotech Forum event panel presentation on April 19th.  The competition will be focused in the following sectors: therapeutics, diagnostics, medical devices, healthcare services, e-health, mobile health, electronic medical records, health informatics, and biohealth cyber security.  Five finalists will have the chance to win the grand prize of $10,000 and an incubation space.
Companies involved in the competition will be scored on:
Product
Technical Feasibility
Marketing/Strategy
Leadership Team
Other 2016 Crab Trap Judges include:
Vikram Bajaj, Chief Scientific Officer, Verily
Bethany Mancilla, VP Business Development, Amgen
Jason Fuller, Principal, NEA
Jill Carroll, Senior Associate, SROne
Apply before March 25th for the chance to be named the company with the most commercial potential at the Regional Biotech Forum.
About BioHealth Innovation
BioHealth Innovation, Inc. (BHI) is a regional innovation intermediary focused on commercializing market-relevant bio-health innovations and increasing access to early-stage funding in Maryland.  BHI is known for providing commercial assistance to scientists and founders, educating and infusing Maryland's life science community with new and young entrepreneurs and fueling startups within Central Maryland's bio-ecosystem by connecting young companies to funding and business resources.  To learn more about BioHealth Innovation and The Maryland Crab Trap event, visit www.biohealthinnovation.org