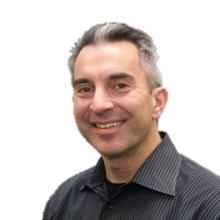 Evergreen Advisors is pleased to announce the addition of Ron Gula to the Evergreen Advisory Board.
Evergreen Advisors focuses on assisting companies in the areas of corporate finance, growth and exit strategies, business valuation and CFO Advisory services.  Ron will be joining board members Demian Costa of Sagamore Ventures, Chuck Cullen of Grotech Ventures, Ken Ulman of Margrave Strategies, Tom Sadowski of University of Maryland, Gregg Smith of Optio Labs, Rick Gertiz of LifeJourney, Paul Silber of Blu Ventures, and Jon Shaw of MetaSource.
Ron is the Founder, Chairman of the Board and former CEO of Tenable Network Security, a developer of vulnerability detection systems that provide continuous monitoring to identify vulnerabilities, reduce risk and ensure compliance. He is one of the leading cybersecurity thinkers in the industry and as a result holds numerous board positions with various cybersecurity entities. Prior to Tenable, he worked with NSA, conducting penetration tests of government networks and performing advanced vulnerability research.  He founded Network Security Wizards and is the original author of its Dragon Intrusion Detection System.  He has also worked for USinternetworking, BBN Technologies, and GTE Internetworking.
Rick Kohr of Evergreen Advisors stated, "Ron will be an excellent addition to the Evergreen Advisory Board and we are thrilled to have him join. His expertise and personal success in the cyber industry will be of great value to the Evergreen team and our clients."
About Evergreen Advisors
Evergreen Advisors Capital, LLC is a leading investment banking and corporate advisory firm focused on assisting emerging growth and middle-market companies in the areas of corporate finance, growth and exit strategies, business valuation and advisory services.  For more information, visit www.evergreenadvisorsllc.com/
Securities transactions conducted through Evergreen Advisors Capital/Member FINRA/SIPC.