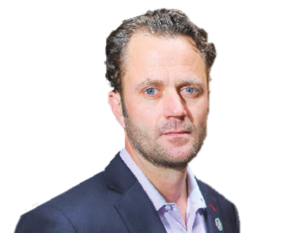 Evergreen Advisors, a leading investment bank and corporate advisory firm, with offices in both Columbia, MD and Tysons Corner, VA, is pleased to announce the addition of Demian Costa to the Evergreen Advisory Board.
Evergreen Advisors focuses on assisting companies in the areas of corporate finance, growth and exit strategies, business valuation and CFO Advisory services.  Demian will join a distinguished group of advisory board members including Chuck Cullen of Grotech Venutures, Ken Ulman of Margrave Strategies, Tom Sadowski of University of Maryland, Gregg Smith of Optio Labs, Rick Gertiz of LifeJourney, Paul Silber of Blu Ventures, and Jon Shaw of MetaSource.

Demian is a Partner at Plank Industries, a privately-held company with diversified holdings in commercial real estate, hospitality, food and beverage and thoroughbred horseracing.  He also serves as Managing Partner of Sagamore Ventures, the venture capital subsidiary of Plank Industries. He had 12 years of military background as a US Navy SEAL before co-founding FX Studios, which focused on building virtual and on premise employee wellness programs globally.  Demian's current focus is on new ventures, private equity, entrepreneurship, and innovation growth in Baltimore, Washington DC, and Virginia.  He holds an undergraduate degree in finance and an MBA from the University of Maryland's Robert H. Smith School of Business.
"Demian is an integral part of the Baltimore innovation, venture, and private equity ecosystem in Maryland.  He brings a wealth of knowledge and expertise to our board," said Rick Kohr, CEO of Evergreen Advisors.
About Evergreen Advisors
Evergreen Advisors Capital, LLC is a leading investment banking and corporate advisory firm focused on assisting emerging growth and middle-market companies in the areas of corporate finance, growth and exit strategies, business valuation and advisory services.  For more information, visit www.evergreenadvisorsllc.com/
Securities transactions conducted through Evergreen Advisors Capital/Member FINRA/SIPC.