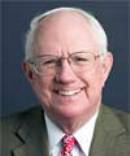 Friends of Evergreen Newt Folwer and Frank Bonsal recently sat down for a conversation published in www.Citybizlist.com . Here is an excerpt of the article….
Frank Bonsal By: Newt Fowler
I enjoy talking with Frank Bonsal. He has invested in more companies and seen the launch of more technologies and new market sectors than I can fathom. And each time I see him, as much as I try to coax from him promising leads, he more subtly works me for what I know is going on. I always leave wondering who got the better end of the conversation. Spending time with Frank is like playing poker with that guy who always fumbles with his cards, keeps asking which hand trumps another, and yet ineffably either folds fast or wins a large pot… So we sat down recently over lunch to figure out how Frank succeeds in investing at the earliest and most volatile stage of business growth and what insight there might be for entrepreneurs seeking funding from such an archetypal angel investor.