Building Organizations, Creating a Culture & Dealing with Adversity
A brief snapshot of Chairman Mike Gill's interview with John Schuerholz, President of the Atlanta Braves and
Bill Miller, Chairman of Legg Mason Capital Management
This is Mike Gill. I am the Chairman of Evergreen Advisors. I'm here with John Schuerholz and Bill Miller.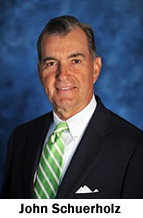 John Schuerholz is president of the Atlanta Braves and has been since 2007. He was GM for 17 years prior to the promotion to president. Prior to that, John was with the Kansas City Royals for 22 years, 9 as General Manager. John has been involved with three championship teams: the '85 Royals, '95 Braves, and our hometown Baltimore Orioles in 1966.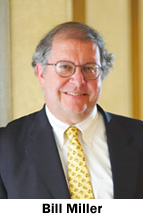 Bill Miller is Chairman and Chief Investment Officer of Legg Mason Capital Management. Bill co-managed the Legg Mason value trust fund since its inception. From 1991 to 2005, the value trust beat the S&P 500 15 consecutive years. Smart Money called Bill Miller among the top 30 most influential people in investing. Money magazine called Miller the greatest money manger of the 90's.
I want to start this interview off with a Lou Holtz quote which I think is fitting because what brought us together was this incredible streak between 1991 and 2005 of two individuals in their respective industries. It might be fair to say that it won't be topped again. But Lou Holtz said something along these lines, "I've been on the top, I've been on the bottom and I'm probably gonna be in both places again". Let's talk about the streak for just a couple of minutes.
{Mike Gill} Bill let's talk about '91 to 2005. When all of a sudden did you say to yourself, "This is pretty interesting. What's going on with our effectiveness with the value trust fund?"