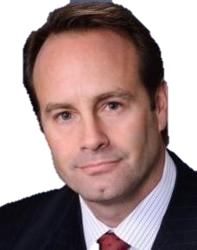 Todd Leto is a healthcare and technology entrepreneur with more than 25 years of experience. Leto is founder and CEO of Trapollo LLC, a remote health monitoring services provider.
Under his leadership, Trapollo has played a major role in dramatically changing the way healthcare is delivered to patients living with chronic diseases.  Trapollo's proprietary software, proven processes and dynamic staff creates a managed service offering that connects patients with their providers, caregivers and specialists without leaving the comfort of home.
Cox Communications, the largest private telecom company in the U.S., acquired Trapollo in September, 2015 to help accelerate its entry into connected health. Leto continues to lead the organization as they consider synergies across Cox's existing base of six million residential and business customers, including some of the largest healthcare systems in 18 states.
Currently Trapollo manages remote health monitoring programs for payers, Accountable Care Organizations, hospital systems, home health agencies and government agencies.  Trapollo has designed, deployed, installed and supported telehealth solutions in over one hundred thousand patient homes across the U.S.
Prior to founding Trapollo, Leto held executive leadership positions with Oracle, GTSI, and Access360.
Leto is heavily involved in fundraising activities for a number of national healthcare foundations, most notable are the Cystic Fibrosis Foundation and the Aurora Health Care Foundation
Leto holds an undergraduate degree from the University of Maryland and an executive masters degree from the University of Virginia – Darden Graduate School of Business.