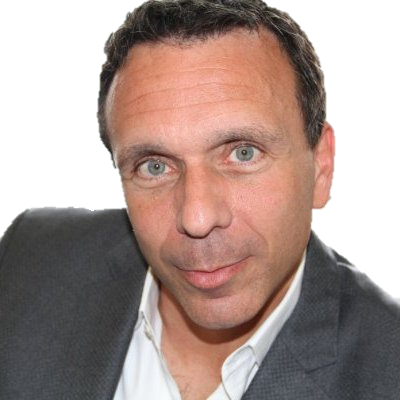 Ben brings over 25 years of experience as a leader in the world of OTT, Digital Media, Digital Health.
Ben was Co-Founder & CEO of Happtique (acquired by SocialWellth in 2014); Founder & CEO of Stream57 (acquired by InterCall/West in 2009); and Global head of Streaming & Virtual Events at InterCall. Ben has spent his career pioneering online communications through interactive and streaming content, and founded Stream57 on his wealth of experience working with healthcare, financial services & technology organization and delivering best of breed digital video. After selling his company to the InterCall family in December 2009, Ben lead the development/sales arm of the company with his energetic & incomparable passion for technology.
Ben was the driving force in acquiring Unisfair, a leading virtual event company. He was responsible for the integrations of InterCall's best of breed streaming technology with Unisfair's creating a global virtual events organization.
Ben returned to the world of digital media after exiting Happtique, and advised and consulted with many of the leading digital media providers and some of the largest companies in the world. He then returned to West in 2015 to help grow the digital media business. Since his return, the digital media division of West has grown over 30%.
A highly sought after OTT, Digital Health, Technology & Streaming Media speaker and moderator, Ben has presented at major conferences around the world and has had the honor of testifying before the United States Congress. Ben hosted mHealth Zone Live, (www.mhealthzone.com) a weekly radio show that showcases the latest on mHealth apps and technology. Launched in 2012, mHealth Zone Live has had over one million listeners and was a top 300 show on Blogtalkradio. Ben also hosts Health Tech Talk (HTT) a nationally syndicated radio show on iHeart Radio from 2015 to 2016. Ben is proud to serve as a mentor with Blueprint a startup accelerator in NYC. In addition, Ben is an investor and Board Member for Sherpa Digital Media; an investor and co-founder of www.Clopsi.com; an advisor with Reliefband and a contributor for Entrepreneur Magazine.