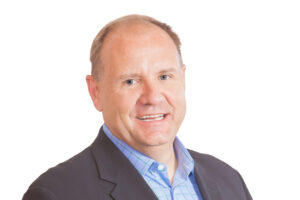 Gregg Smith serves as the CEO of Silent Circle. Smith brings more than two decades of global experience in mobile and cybersecurity to the company that includes leading seven companies to successful exits. In his role with Silent Circle, he drives direction for the business, as well as be responsible for all corporate, business, and product operations worldwide.
Smith most recently served as CEO of Optio Labs, a mobile security company.  He has also served as the CEO of Koolspan and Acuity Mobile. At Acuity Mobile, Gregg grew the mobile marketing firm from the startup phase, to the leader in hospitality and enterprise mobile marketing solutions. He then negotiated its sale to NAVTEQ, a billion dollar division of Nokia. While at Aether Systems (NASDAQ:AETH), a wireless software solutions provider, Gregg increased revenues from $3 million to $100 million in 3 years through product launches in over 40 countries. He sold Aether's Enterprise Division to TeleCommunication Systems (NASDAQ: TSYS) and stayed on to run the division for two years. In addition to these transitions, Gregg was President and COO of Karch International, a software provider, and Vice President of Nurad Technologies, a broadband wireless hardware and electronic warfare product manufacturer, negotiating successful sales for both companies.
Gregg serves as a board member for several private companies and presents at mobile and wireless industry and investment conferences. He is a graduate of St. Mary's College of Maryland.